Telling a New Story
I love movies. I don't even care what kind of movie we're seeing, I'm in. I love the anticipation of seeing something new--a new world, a new story, a new experience! I love that in movies every visual is designed, thought through, and intentional. The sets, costumes, and cinematography are all telling a story. As a designer, it is my job to make sure rooms are the same--intentional, thought-through, telling a story.
The story the master suite was telling was more Dynasty, Golden Girls...you get the picture. As far as this movie goes, someone should definitely be swanning around in a kaftan, talking on a phone that plugs into the wall, wearing clip-on earrings and possibly a turban. I was so excited to be able to change the story and tell a new one with this space.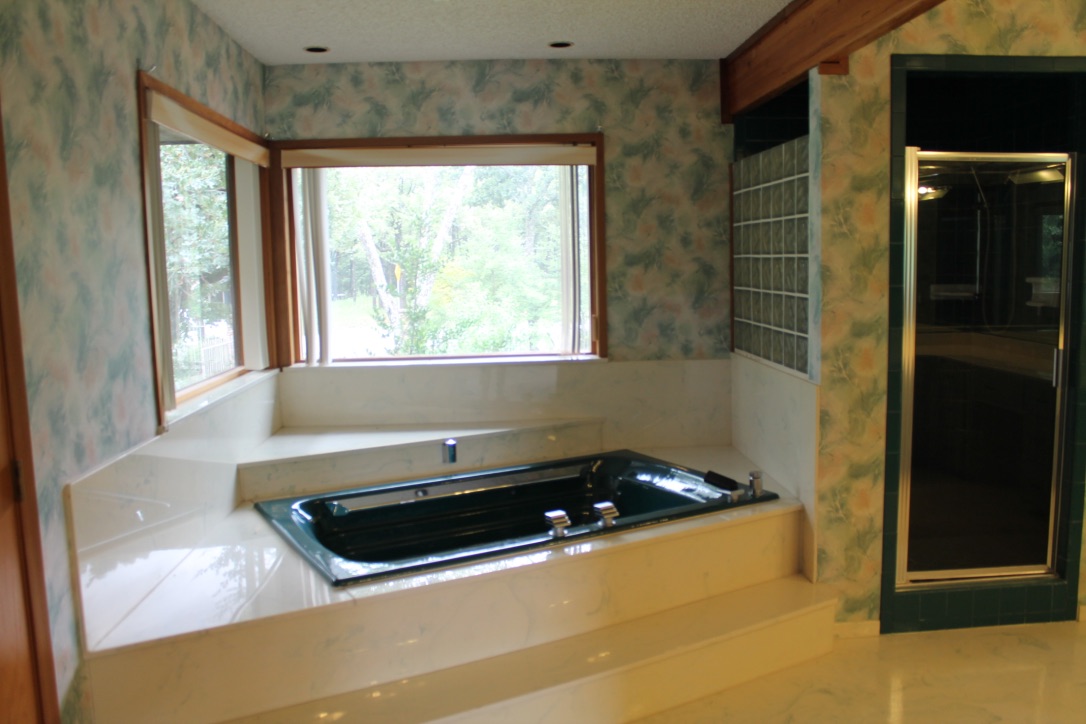 The new story I wanted to tell was inspired by the view out the master level windows. Over the tops of the tree line you can see Grapevine Lake, deer wander slowly through the back yard, and you feel like you're much farther away from Southlake Boulevard than you really are. The themes of this movie are relaxation, retreat from the hustle-and-bustle of everyday life, and rest.

We wanted to capture the R&R vibe but also give a nod to the architecture of the home and keep a few of the original design elements. Would you move into Graceland and move completely away from the Jungle Room?! Of course not! That meant we were keeping the pine ceiling, a few of the original fixtures, and the window trim color but adding in lots of black and white with hints of matte brass.

This is the part of the movie where there is no voice-over work, they just show you beautiful images with the perfect soundtrack that helps move the story along.
Finally, we have our story. These main characters can come home, leave their laptops to charge on a different floor, make a cup of coffee and step out onto the balcony to enjoy the view--though I can still see a kaftan making a delightful appearance.

The most important thing to know about design is that it should be a reflection of who you are. I want you to remember that your space, your life, is telling a story too! What is your story telling--Is your space really communicating who you are? Don't be caught up in making your space, or your life, tell someone else's story! Sure, I love Meryl in Devil Wears Prada, but the movie wouldn't have been the same if everyone in the movie got to say things like "Florals? For Spring? Groundbreaking."